Lenong Lounge Deep Seating Bench, Sofa Set Outdoor furniture Collection: Sofa bench furniture, Lenong Lounge Arm Chair, Ottoman, Coffee Table & Side Table.
This deep seating set is strong and durable also more comfortable used high density foam and best fabrics quality like as Sunbrella and sunproof fabrics. Cushions sold separately, Standard Seats and back cushions are 4.5″ thick, Call us if you need to customize it. You can modify the thickness as your ideas.
This collection can be configured in any way you like it, contact us if you don't find set you are looking for.
This beautiful and luxurious Teak deep seating Sofa outdoor furniture set can be used as indoor or outdoor furniture.
Hope you will interest and please feel free to contact Us.
Email: [email protected]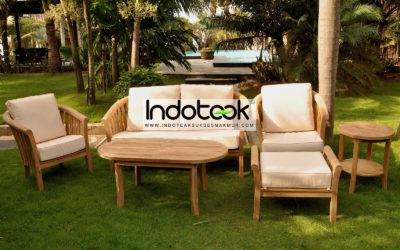 We are manufacturer and exporter of wooden teak furniture and other kinds of wood, both outdoor, balcony, patio and indoor. As a manufacturer and international supplier, CV. Indoteak Sukses Makmur has provided wholesale furniture distributors with some of the best furniture in large quantity. Whether you're looking to design your own collection or take a pre-existing design, Indoteaksuksesmakmur.com can be your trusted partner.
All the timber used in the making of our furniture is cultivated from government certified plantation controlled by Perhutani State Forestry and SVLK Certificate (Legal Wood Indonesia) to ensure reforestation and the protection of rain forests vital to the world's ecosystem.
Find high quality Cushion For Lenong Lounge Deep Seating Bench, Teak Garden furniture, Lounge deep seating set, Patio Dining Set furniture, solid wood teak Outdoor furniture, colonial indoor furniture, wooden teak patio furniture and kiln dried solid teak furniture at the lowest prices and affordable price. Shop teak garden furniture and a variety of outdoors products online at Indoteaksuksesmakmur.com today.
Please buy teak furniture from us with confidence., High end products at very competitive price available here.