Please enter your query here and we will response within 24 hours
DETAIL OUR COMPANY:
CV. INDOTEAK SUKSES MAKMUR
Hotline: +62 8122543867
Phone & Fax. : +62 24 76729689
Email: [email protected]
Website: www.indoteaksuksesmakmur.com
Address:
Jl. Benteng Portugis, Ujungwatu RT.01 RW.01 Donorojo – Jepara 59454 Jawa Tengah INDONESIA
Warehouse:
Ds. Slagi RT.06 RW. 02, Pakis Aji – Jepara, Jawa Tengah – INDONESIA
INDOTEAK TEAM  ALWAYS HAPPY – After Take the photos for catalogues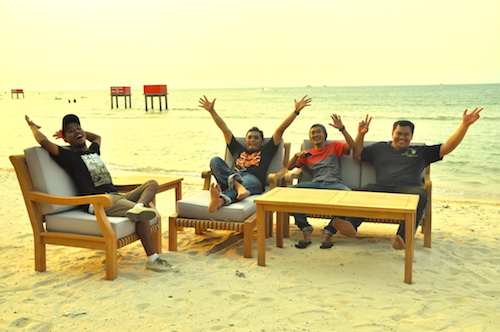 Assembling Process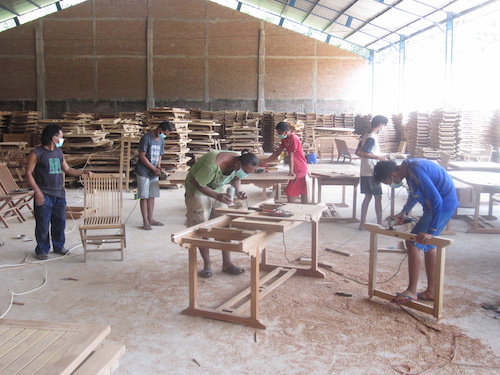 Loading Furniture In Container –  Carton Boxes Package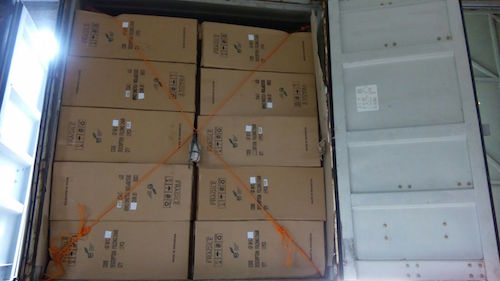 Deliver & Export To Customers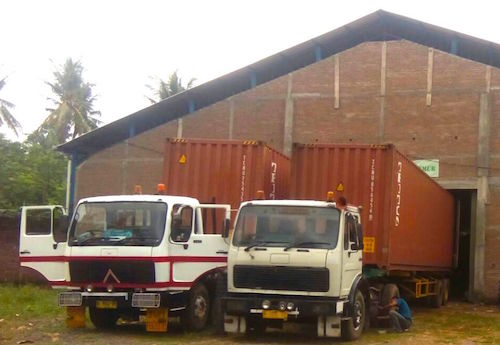 Teak wood is said to be a perfect material for outdoor furniture, especially wooden teak Java plantation managed by Perum Perhutani Indonesia. This tropical hardwood that is native to Central Java is extremely strong and durable. Most important, it is naturally resistant to outdoor elements, including rain, UV light, rapid temperature changes, wood eating insects, etc. On the other hand, if left outdoors year round without any protection, teak garden and outdoor furniture remains unaffected. This is in relation to its beauty, strong, luxury and durability, depending on which teak grade it is made of.
We produced high-end furniture ( A grade quality). Grade A teak is the highest quality of teak wood. The colour of teak wood is uniform and looks high class products. If you buy A grade teak furniture, we guarantee that you will satisfied. Because the timber taken from the center of the log (heartwood) of a fully mature tree. In addition, grade A teak can be easily recognized by a golden brown color, close grains, glossy surface and natural colour (without any colouring treatment). It is high in teak natural oils which plays the key role in the teaks outstanding resistance to outdoor elements, as a result the teak wood is protected from unfavorable weather elements and repels insects. However, it only makes up about a fifth to one quarter of the log, which results in its high price. But we guarantee that you will satisfied.
We are manufacturer and exporter of wooden teak furniture and other kinds of wood, both outdoor, balcony, patio and indoor. As a manufacturer and international supplier, CV. Indoteak Sukses Makmur has provided wholesale furniture distributors with some of the best furniture in large quantity. Whether you're looking to design your own collection or take a pre-existing design, Indoteaksuksesmakmur.com can be your trusted partner.
All the timber used in the making of our furniture is cultivated from government certified plantation controlled by Perhutani State Forestry and SVLK Certificate (Legal Wood Indonesia) to ensure reforestation and the protection of rain forests vital to the world's ecosystem.
Find high quality , Teak Garden furniture, Lounge deep seating set, Patio Dining Set furniture, solid wood teak Outdoor furniture, colonial indoor furniture, wooden teak patio furniture and kiln dried solid teak furniture at the lowest prices and affordable price. Shop teak garden furniture and a variety of outdoors products online at Indoteaksuksesmakmur.com today.
Please buy teak furniture from us with confidence., High end products at very competitive price available here.