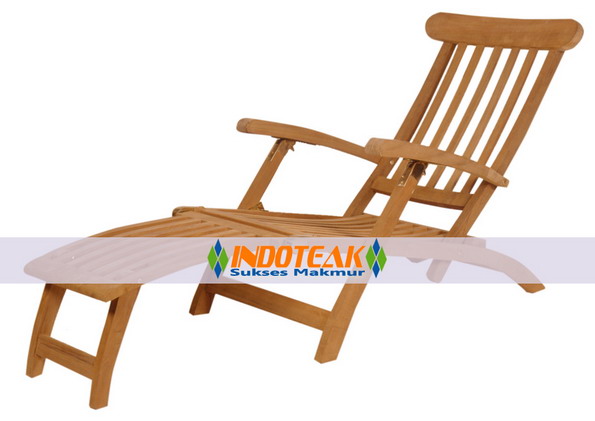 Teak Steamer Chair Manufacturer – Chaise Lounger Indonesian
Code:
GF044
Description:
Steamer Chair
Size :
95 X 61 X 150 CM
DESCRIPTION
Please note for high resolution image click on the image
We offer teak garden furniture, teak steamer chair, teck chaises lounges. This beautiful popular steamer deck chair is made of solid teakwood dried from Indonesian plantations as authorised by Perhutani Indonesia. This teak steamer / teck chaise can be reclined up and down in 5 positions. It has brass hardware best quality for long lasting use.