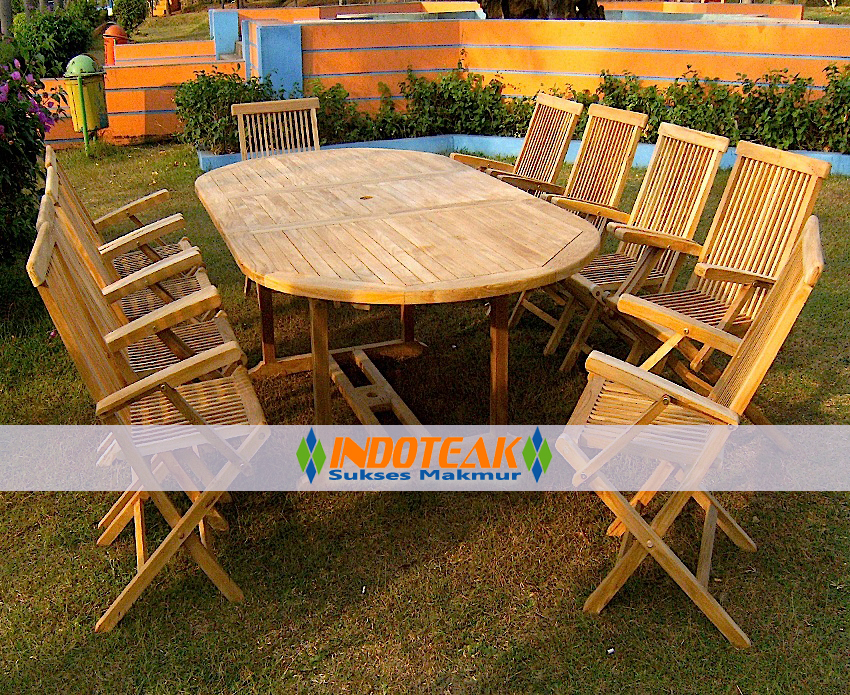 Teak Patio Furniture – Oval Extendable Table And Arm Chairs
Code:
ISM-ST042
Description:
Lesli Furniture Sets Arm Chairs
Size :
DESCRIPTION
Please note for high resolution image click on the image
We offer the patio furniture sets of teak oval extending table with arm chairs. This teak garden furniture allows for the use of an optional teak parasol umbrella  and for adjustable configurations that comfortably seats 6, 8 or 10 peoples. Also for complete this teak outdoor furniture sets, available for teak lazy susan.