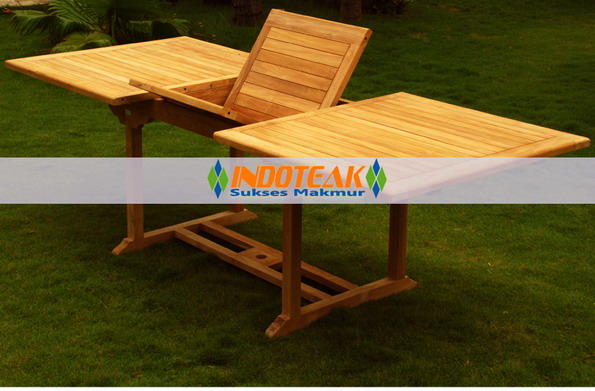 Teak Extendable Table Furniture – Patio Furniture Manufacturer
Code:
GF026
Description:
Rectangular Extending Table 120CM
Size :
75 X 180<>240 X 120 CM
DESCRIPTION
Please note for high resolution image click on the image
Please buy the high quality outdoor furniture from CV. Indoteak Sukses Makmur with confidence. We're always maintaining the heritage of quality and committed prompt delivery to achieve of our customers' satisfaction. All the products are highest quality through our vigorous QC inspection with reasonable in price. We only used the best dried teak wood from our government managed forest in Java – Indonesia.
Please contact Us and ORDER NOW.