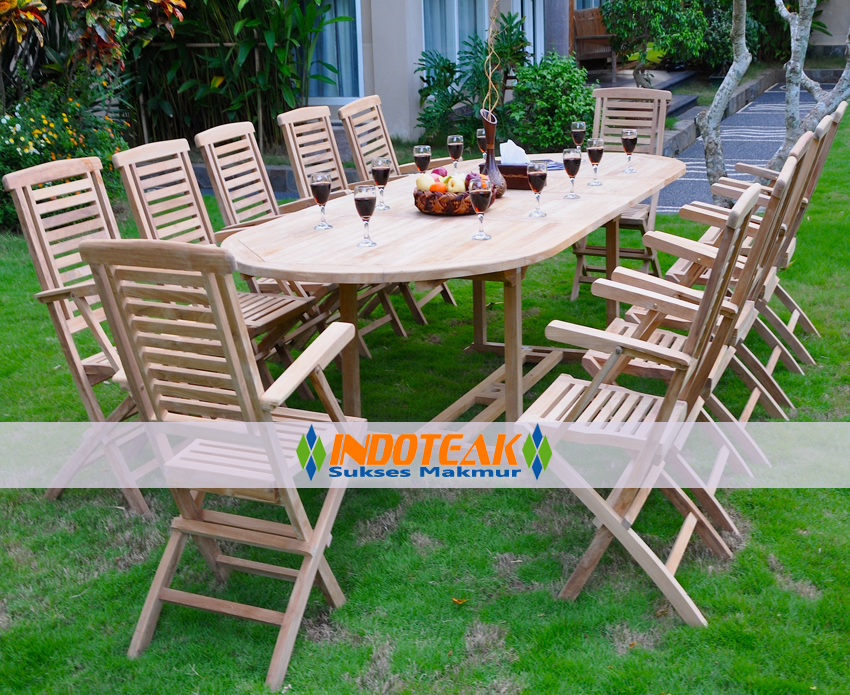 Teak Outdoor Furniture Manufacturer – Monaco Furniture Sets And Arm Chairs For 12 Peoples
Code:
ISM-ST048
Description:
Monaco Furniture Sets 12 Foldable Arm Chairs
Size :
DESCRIPTION
Please note for high resolution image click on the image
We offer teak outdoor furniture, Monaco Sets consist of oval double leaf table garden furniture with 12 pieces of teak foldable arm chairs. This teak  furniture sets made from highest standard teak wood in Indonesia and premium Grade A quality.
Please contact Us and ORDER NOW.