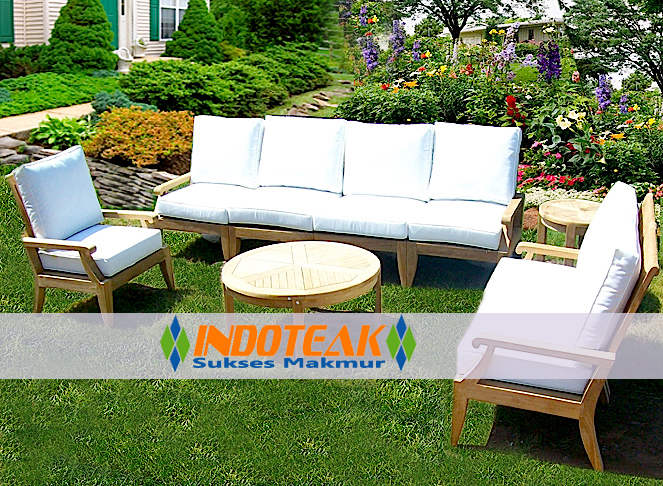 Teak Furniture – Sofa Outdoor And Patio Deep Seating
Code:
DS004
Description:
Sydney Deep Seating Sets MOD 2
Size :
DESCRIPTION
Please note for high resolution image click on the image
We offer teak garden furniture Great Quality, elegant design made of 100% high quality Teak wood from Java Indonesian Plantation.  Enjoy your patio and pool side with style with these great sets from our Indoteak Sukses Makmur Teak  outdoor furniture collection. We guarantee that you will be satisfied with Our products quality. Please contact us and ORDER NOW.