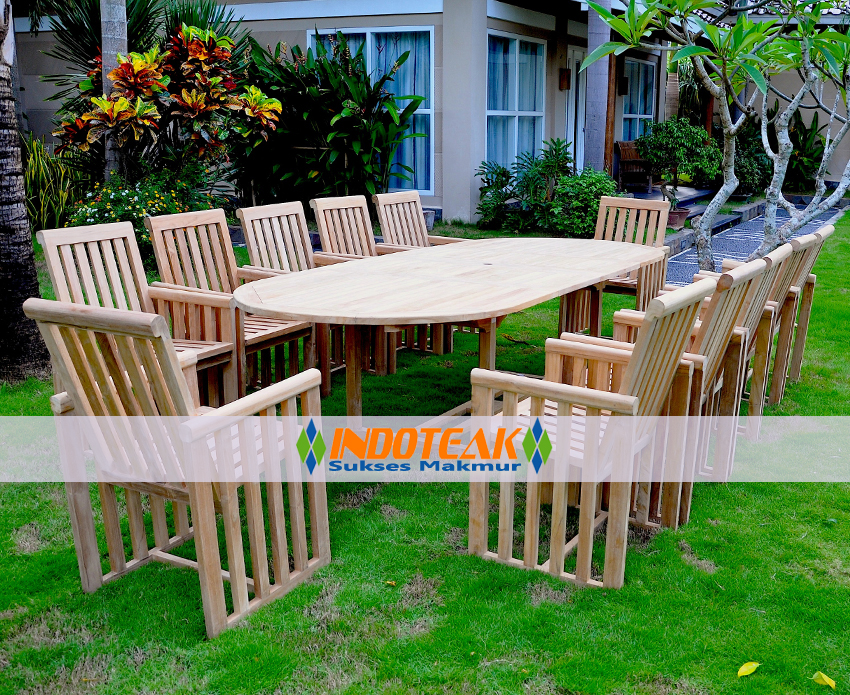 Teak Furniture Manufacturer – Oval Double Extending Table Sets for 12 People
Code:
ISM-ST050
Description:
Victory Furniture Sets Oval Double Leaf Table For 12 People
Size :
DESCRIPTION
Please note for high resolution image click on the image
We offer the oval double leaf table ( double extending table) sets with teak chair fixed. This designs is strong and durable. We used the high quality wooden material from teak wood Indonesia.