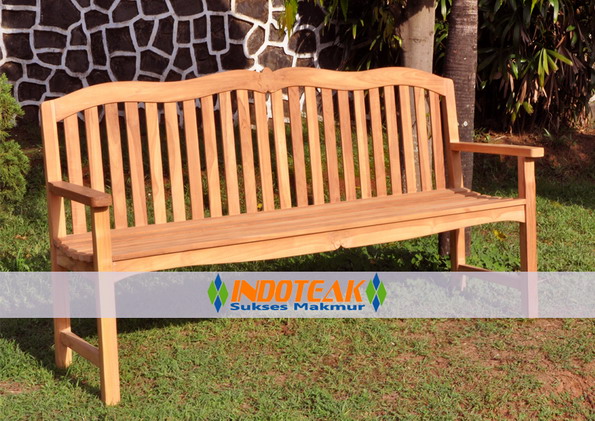 Outdoor Benches Furniture Manufacturer
Code:
GF042a
Description:
Empire Bench 180CM
Size :
90 X 180 X 55 CM
DESCRIPTION
Please note for high resolution image click on the image
We offer teak garden bench made of premium quality teak from Java Plantations. The Outdoor empire bench measure is 180CM is strong and durable with precise mortise and tenon joinery in its construction. Our Company Committed to the environment, all teak used in Indoteak Sukses Makmur products is harvested from plantations. We Assure that all Our teak furniture products sourced from hardwood Indonesia plantations are produced from legally harvested wood.