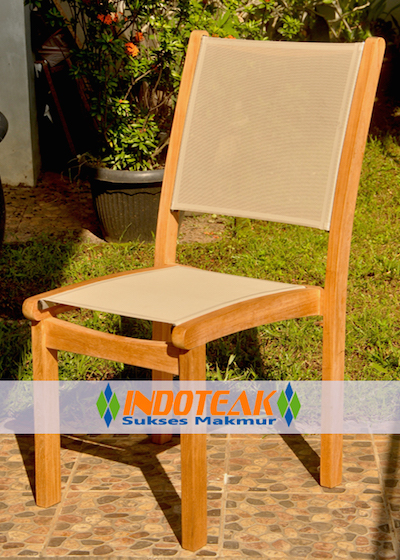 Teak Batyline Furniture | By CV.IndoteakSuksesMakmur
Code:
ISM-BC010
Description:
Batyline Stacking Chair A
Size :
90 X 50 X 47 CM
DESCRIPTION
Please note for high resolution image click on the image
We offer Natural Teak garden Patio Stacking Chair with Ferrari Batyline® fabrics. This  Outdoor Furniture collection shows the ability to combine teak wood and Batyline fabric for more comfortable. Please buy this teak chair batyline furniture and you will enjoy at your home and garden furniture.