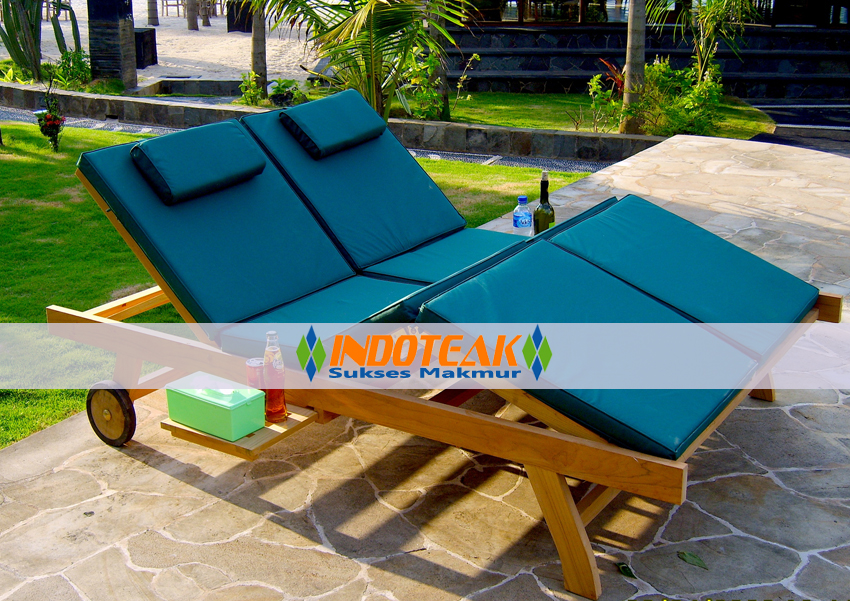 Patio Double Lounger, Comfort with Green Color Cushion – Sun Lounger Manufacturer Indonesia
Code:
CH-SL014 Green
Description:
Teak Double Lounger With Green Color Cushions
Size :
DESCRIPTION
Please note for high resolution image click on the image
We offer teak double sun lounger with water proof fabric for cushion in green color. This outdoor teak sun lounger will create e beautiful of hotel rooms, outdoor swimming pool, apartments, home and garden furniture. Please feel free to contact us and ORDER NOW.