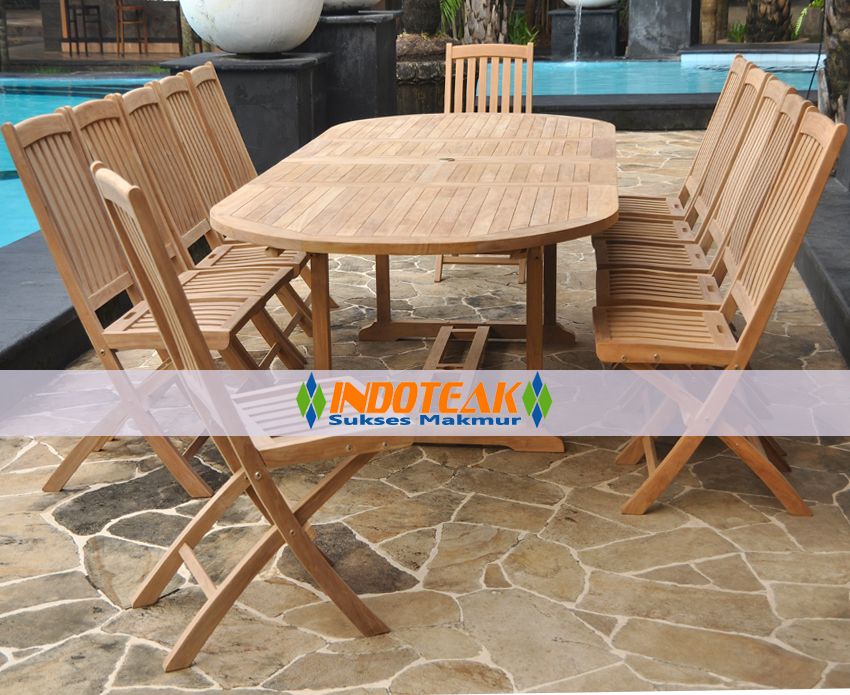 Outdoor Furniture Sets – Manufacturer Teak Garden Table Set For 12 Seaters to 14 Seaters
Code:
ISM-ST061
Description:
Aussie Outdoor Furniture
Oval Double Extend Table For 12 - 14 Seaters
Size :
DESCRIPTION
Please note for high resolution image click on the image
We  offer the teak outdoor furniture sets, Large teak table oval two extending  for 12 seaters to 14 seaters. This teak furniture sets is very popular because can close up to a nice 12 seater seating and also when opened all the leafs, so the table can be used for 14 seaters.  We offered outdor furniture premium quality,  super fine sanded and natural wood finish.
Please order now and if you have any questions, please don't hesitate to contact Us.