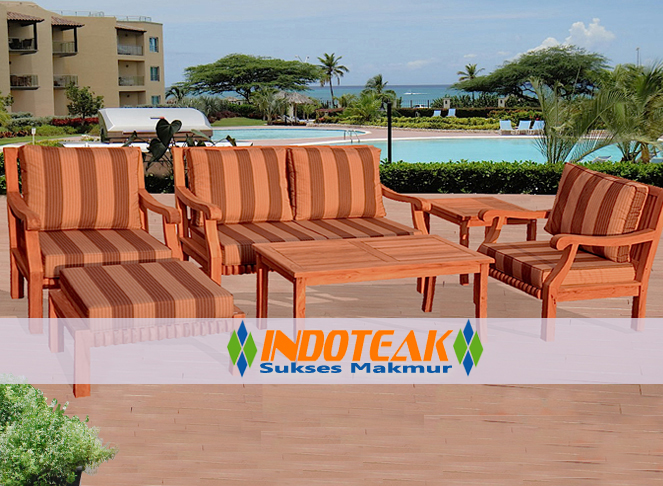 Deep Seating Sets And Cushion Sunbrella Fabrics – Sofa Garden Furniture Premium Quality
Code:
DS007
Description:
Deep Seating Sets And Cushion Sunbrella Elliot Wren Fabrics
Size :
DESCRIPTION
Please note for high resolution image click on the image
We offer the products of teak deep seating sets with milano sunbrella cushions. Comfort and relaxation goes one step ahead with our teak deep seating sets and garden furniture collection. We are manufacturer and exporter company,  proudly presents the teak furniture collection our teak chairs, benches, garden tables, sofas patio furniture and others garden furniture collection to create one great ambience ideas for your patio or garden. Our teak patio furniture is buffed to a luxurious micro-smooth satin finish producing soft sheen. We feel sure that you will get more benefit and profit buy the teak furniture from Us.