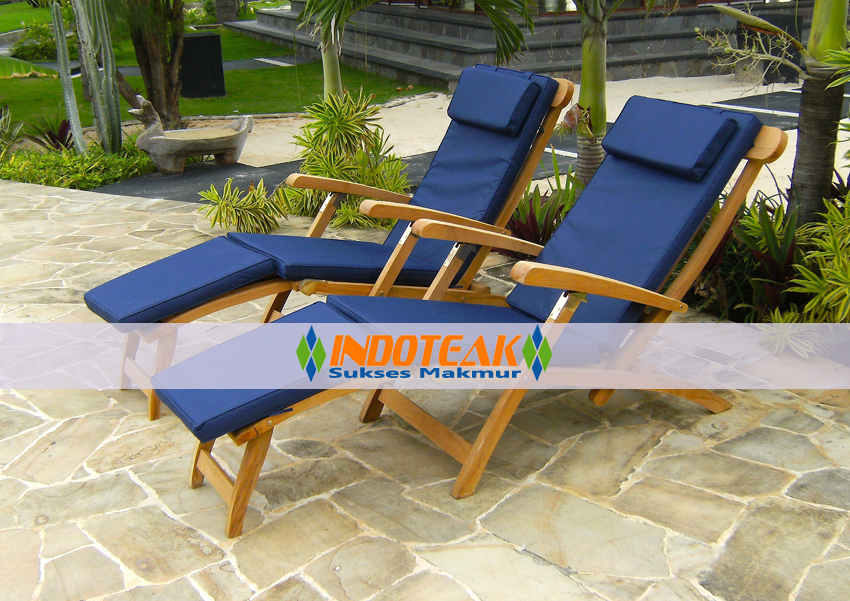 Cushion For Teak Steamer Chairs in Blue Color – Garden Furniture Chaise
Code:
CH-GF044 Blue
Description:
Cushion Steamer Chair Blue Color
Size :
DESCRIPTION
Please note for high resolution image click on the image
We offer Our steamer cushions collecion in blue color. The design of cushion is removable washable cover with zip fastening. Our cushion made from good quality foam density and used the best fabric quality. Usually we used sunbrella fabrics, sun proof fabric and standard fabric for low cost. We produce depend on Our customers instruction.
Hope you will interest for our teak garden furniture products and if you have any questions, please don't hesitate to contact us.