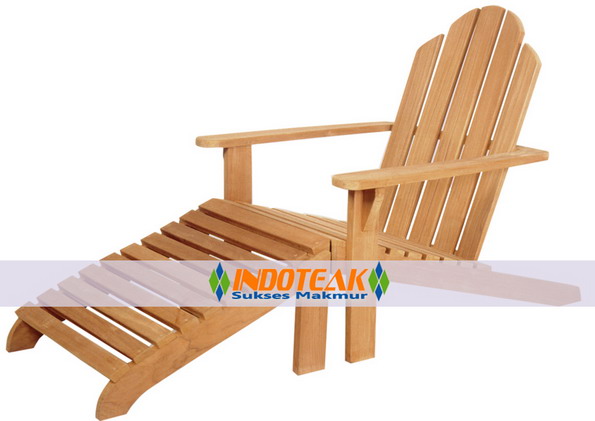 Adirondack Chair – Premium Teak Garden Furniture
Code:
GF073
Description:
Adriondack with Ottoman
Size :
100 X 155 X 60 CM
DESCRIPTION
Please note for high resolution image click on the image
We are manufacturer of high class furniture and used only premium grade teak which has been legally harvested from controlled plantations. Premium grade teak is characterized by a straight grain structure, the absence of knots, splits or cracks and an even overall color.  We are confidence to offer the Adirondack chair with ottoman. We produce our teak outdoor furniture in semi machine made. Teak assembled is the the best material, so this teak chair  is durable. it is important to buy pieces that have been well constructed.